It's trash. Literally!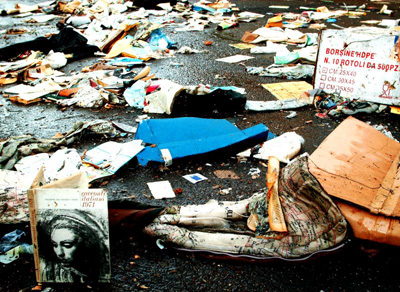 First of all, I introduce myself: my name is Jacopo Coccia, I'm Italian and discovering John Waters movies has been the best experience of my life (I'm not joking!).

Ok, I love his style, his humor, but the thing that surprised me were the analogies with my interests and obsessions.

I like to take pictures in the town where I live (Pecker), I love to meet weird people, I'm fond of european underground cinema (Cecil B.Demented) and so on...

Then, I found in John Waters somthing real subversive against a lot of things that i sincerely refuse (Vatican, fascists, intolerance, hipocrisy).

I send you 2 of my best shots (Aphrodite and Gaea), taken after the famous Porta Portese market in Rome.

I think they're really Dreamland style!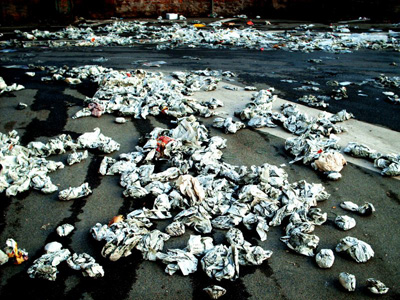 Thanks a lot to the Dreamlanders and, of course, John Waters.

- Jacopo

My website is www.jacopococcia.it (hope you like it).