Obsession Confession: Basehead
by John Waters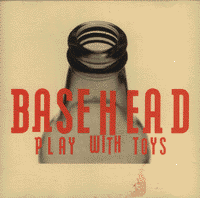 I love rap music because it scares today's white parents in the same way that R&B scared mine. Luckily I have a close friend who's young enough to know all the latest, greatest hip-hop. Brook sends me tapes so I don't have to be the oldest living person to enter a rap club just to hear my favorite music. On one of these tapes, buried between all the gangsta rants, was a group I'd never heard of named Basehead. Their lead singer sounded like Chet Baker goes hip-hop; junkie rap at last.

Mike Ivey produces, writes, and sings all of Basehead's numbers. His beautiful lead vocals are sexy and funny even though his lyrics are about being drunk, depressed, and obsessed with unrequited love. I played my favorite cut, "Not Over You," from the Play With Toys CD, so many times that I thought I could will it onto the Billboard charts, but saleswise, nothing seemed to happen. So I called Basehead's record company, Imago, and told them how much I loved this guy's music. They must have told Mike, because he called me up, and since he lived nearby in Washington, DC, I invited him over. Just like that. We're still friends, and Basehead's second release, Not in Kansas Anymore, is just as original and clever as the first one is, but once again, nobody seemed to buy it. He even did soundtrack music for one of my favorite French serial-killer films, I Can't Sleep, but nobody saw that either. Mike Ivey is a major talent and he's still undiscovered. I don't get why. He could be the next Johnny Hartman. Am I his only groupie?