Photography & Art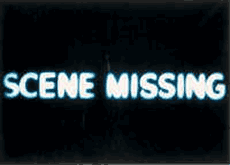 John Waters has been taking pictures of his television for years, often referring to them as his "little movies." When displayed, they appear in thematically linked series, all bearing John's signature wit and perversions.

He re-envisions movies, shooting scenes throughout a film to abbreviate and focus key scenes, like PEYTON PLACE or BOOM!

He exploits uncommon scenes found across various films, intentionally tying together previously unrelated styles and disparate budgets. For instance, PUKE IN THE CINEMA includes scenes of people vomiting on screen, or SEVEN MARYS which reveres the image of the Virgin Mary but also punctuates them with an unexpected ending (I'm not going to tell you - find out for yourself!).

Some series are peculiarly fetishistic, exploring the traits of specific stars like Dorothy Malone's collar, Liz Taylor's extremeties or Sophia Loren's missing head. And of course, he includes Dreamland cast members in his work - not only associating Hollywood stars with his own trash legends, but also subverting them.



He finally let them out of the closet in the 90s, showing them in galleries and publishing them in a book called DIRECTOR'S CUT, published by Scalo Press in 1997. The book is comprehensive up to that date, and beautifully printed.
Available from Amazon.com

They are also on view in the travelling show CHANGE OF LIFE, which opened in New York's New Museum of Contemporary Art in 2004. The show also includes some non-photographic work, including tiny JFK and Jackie O dolls, a recreation of his bookshelves and living room. And it is absolutely the only place to see the first three John Waters films, Hag in a Black Leather Jacket, Eat Your Makeup and Roman Candles. It has visited other cities including Pittsburgh's Andy Warhol Museum where Waters was allowed to curate a special exhibit in tandem with his called John Waters Curates Andy's Porn.



In addition to the photography, or perhaps in spite of it, John has become a well heeled art critic, often contributing to high-brow magazines like Art Forum, and even writing a book about subversive art called ART: A SEX BOOK.
Available from Amazon.com

The best way to keep up with John's gallery shows and the Change of Life exhibit is to visit Dreamland News, and check your local art listings. Below are some examples of John's "little movies."