Liam Hughes
My Days on the Set of 'Pecker'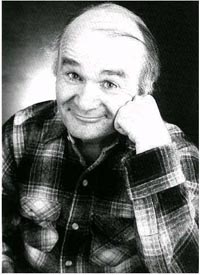 My two scenes for Pecker were both shot in Baltimore. My first call was for Monday, November 17, 1997, at 7 A.M. inside a huge recording studio located off of Cold Spring Lane in the city. The dresser for Pecker was the same talented guy, who had dressed me for my role as a pub owner in Steve Yeagers film, On the Block, the incomparable Van Smith. As usual, he did a great job with me as the Wild Man, which I think you will all agree on, once you see this splendid movie.
The first person I noticed on the set was the actress Patty Hearst. Patty is just so sweet; we exchanged pleasantries. I remembered her from another John Waters film, Cry Baby, on which I was an extra. I was so nervous when John Waters called for me to rehearse my first scene. But he immediately put me and the other actors at ease by his calm demeanor and the soothing tone of his voice. Waters is simply a class act and a perfect gentleman to work with. This observation was confirmed by one of the Teamsters, who had worked on many of his recent films. He told me, John is always nice and easy to be around. There is never a problem with any personalities on any of his movies.
My second and final scene was shot the following Friday evening, November 21, in downtown Baltimore on the sidewalk, and in the rain. I had most of my lines as the Wild Man in this scene. I was also playing opposite one of the stars of the film, Mary Kay Place. Again, I was as shaky as I could be, but Johns deft directions and reassuring confidence helped me to get the job done. My fondest hope is that Pecker will be a rousing success. If it is, then it couldn't happen to a more deserving and talented individual-John Waters, one of the treasures of Baltimore City.

Be sure to check out Liam's photos of the Senator Theater!