December 21, 2009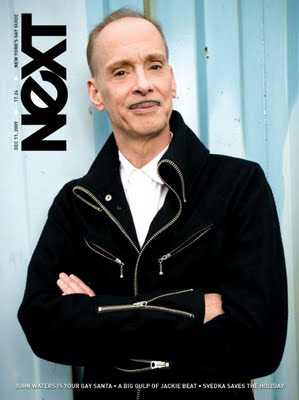 For those of you in and around the New York City area, pick up a copy of the latest Next Magazine which features John Waters on the cover, including this scandalous photo of John stealing meat!!!

> Read the entire article at Next Magazine.com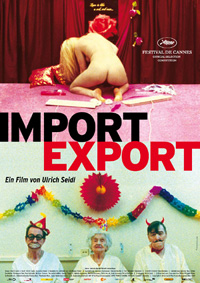 Mr. Waters has also written his annual Top 10 Films of the Year column for Artforum. And his favorite of the year? Import Export, directed by Ulrich Siedl. John says...

"The most sorrowful movie of the year is also the best. The miserable lives of Ukrainian immigrants in Vienna make this agonizing but brilliantly directed opus the cinematic equivalent of slitting your wrists. A new genre? Depression porn? Hey, I got off."

Thanks to Anthony for the news!

> Visit Artforum.com to read the rest of the list for '09


And finally for this year...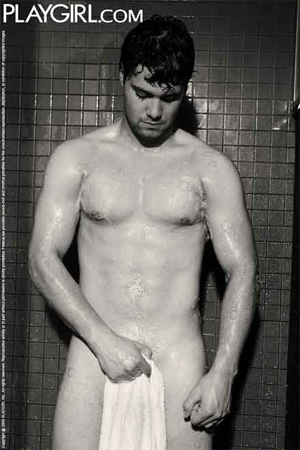 ... it has come to my attention, thanks to James, that rumours abound that Mr. Waters would "has his eye on" Levi Johnston. So says Michael Musto in the Village Voice. Fans are salivating at the very thought. However, I wouldn't get too hopeful yet, kiddies, until you hear it for reals. In the mantime, I mean, MEANtime, just enjoy Levi's nudie spread in Playgirl. Now that's a career move towards becoming a Dreamlander if I ever saw one!


December 2, 2009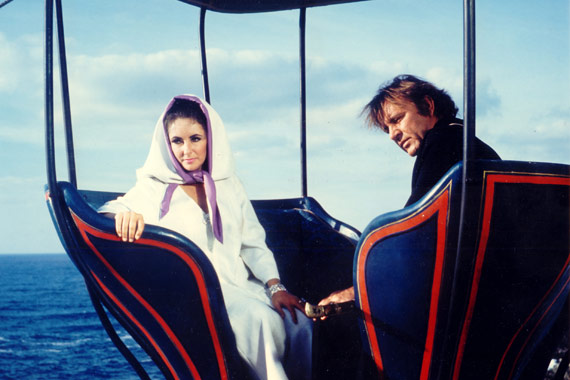 For those of you in the New York area, one of John Waters favorite films, BOOM starring Liz and Dick, will be screening at BAM tomorrow night.

> Visit BAM.org



December 2, 2009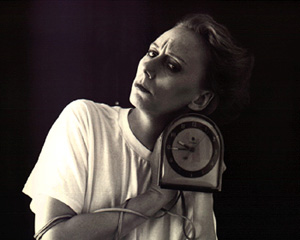 Those of you local Bal'mor folks are fortunate. You can attend Mink Stole's upcoming Christmas show on Dec. 12 at the Creative Alliance in Baltimore. She's appearing with the same band she had at her sold-out show in March at the same venue.

> Get Tickets at CreativeAlliance.org


Do you live down under? Well, John Waters is finally brining his This Filthy World one-man show to Australia in 2010. Dates are as follows:

Melbourne
Sat 27 Feb
The Arts Centre, Hamer Hall

Brisbane
Mon 1 March
Brisbane Powerhouse

Sydney
Tues 2 March
Sydney Opera House, as part of Mardi Gras Festival

Tickets are on sale as of this week.

> Click for more info about Mardi Gras


And finally, I have heard from John Waters office that there are fakesters on the major social networking sites, like Facebook and Twitter, claiming to be Mr Waters, and those pretending to be him are corresponding with fans using his name. Obviously Mr Waters does not condone these actions. So, don't be deceived - get your questions answered by the "real deal" by attending one of his many public peformances and participating in the Q&A.




November 9, 2009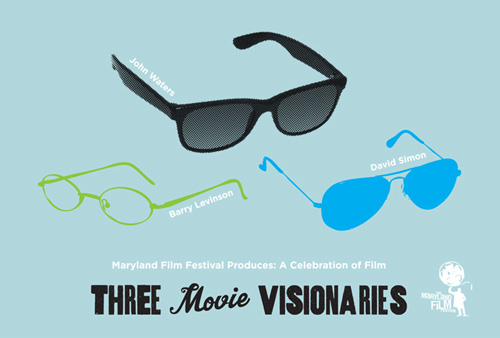 The Maryland Film Festival is hosting a fundraiser with John Waters, Barry Levinson and David Simon on November 14th in Baltimore, where they will discuss their different visions of Baltimore and the film world. It'll be moderated by celebrated film critic Elvis Mitchell. For tickets, visit the link below. There are two price points for the benefit, the conversation (and short auction) is the basic admission, while an all-access pass is available which includes cocktails hour and dinner with the filmmakers! WOW!

> To purchase tickets, visit MDfilmfest.com


More dates have been announced for John Waters Christmas shows. Thanks to everyone who wrote in, especially Ian and Anthony!

December 5
Vancouver
The Vogue

December 10
Burlington, VT
The Flynn Center

December 12
Austin, TX
Paramount Theatre

December 17
Arlington, VA
Birchmere

December 18
New Brunswick, NJ
The State Theatre


November 6, 2009

Dates for John Waters Christmas shows are beginning to trickle in. If you know of any more in your area, please email me and share the love. Thanks to Carly for the news! (Sorry I don't have specific ticket info for these yet, but I suggest searching Ticketmaster).

December 17
Alexandra, VA
Birchmere 7:30PM

December 22
New York, NY
BB King Blues Club 8PM

And in case you missed the episode of Biography's Celebrity Ghost Stories in which Mr. Waters features, it can now be watchined in full on their site. Thanks to Julien for the news.

> Watch Celebrity Ghost Stories on Biography.com


October 12, 2009

Just in time for Halloween...
The BIOGRAPHY network has a show called Celebrity Ghost Stories, and this week's epsidode will feature none other than John Waters! And its just an added bonus that it also features Carrie Fisher and Rue McClanahan! Here's the details:

Celebrity Ghost Stories "Carrie Fisher, Rue McClanahan, John Waters, Federico Castelluccio"
Saturday, October 17 @ 10 pm ET
Carrie Fisher has a spooky experience after her best friend dies in her bed; John Waters still remembers a scary night in the woods back in the 1950s; Rue McClanahan asks her best friend, on his deathbed, to come back and contact her; and Federico Castelluccio thinks he's all alone in his workshop while working on a painting--but someone's watching.

Thanks to Josh for the tip!

> Watch a preview on Biography.com


September 29, 2009

Not a lot to report today, but if you're going to be in Vegas this Halloween, John Waters will be doing his lecture, This Filthy World at the Fangoria Trinity of Terrors convention on Halloween. How cool is that?

> Learn More at TrinityofTerrors.com



September 9, 2009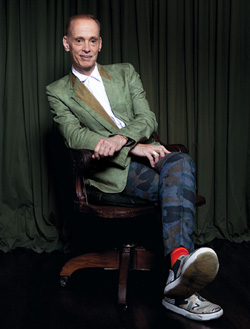 The September issue of Modern Painters magazine features a cover story on John Waters. There's lots of good pictures and an article about his art career, as well as the future of his filmmaking career. If you can't pick up a copy at your local specialty magazine shop, there's a link below to the article on ArtInfo.com

> Visit Modern Painters on ArtInfo.com


Mr. Waters one man show This Filthy World is coming to Illinois on Saturday, October 17. The performance will be held at the Moraine Valley Community College in Palos Hills. Thanks to Tommy for the news!

> Click here to order tickets


A Man Within, a new documentary on the life of William S. Burroughs, features interviews with John Waters, Genesis P-Orridge, Laurie Anderson, Peter Weller, David Cronenberg, Iggy Pop, Gus Van Sant, Sonic Youth, Anne Waldman, George Condo, Hal Willner, James Grauerholz, Amiri Baraka, Jello Biafra, V. Vale, David Ohle, Wayne Propst, Dr. William Ayers, Diane DiPrima, Donovan, Dean Ripa (the world's largest poisonous snake collector), and others. Thanks to Sean for the news!

> Watch the trailer on YouTube

August 19, 2009





Are you in Massachusetts? Do you plan to be? Well, if you said yes, than you're in luck! John Waters is the featured artist at the Albert Merola Gallery in Provincetown from August 14 to September 15. The show is called NEUROTIC!

For more info, visit Albert Merola Gallery.com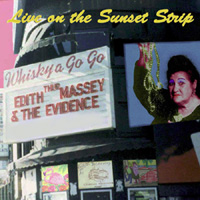 For all you Edie heads out there, there's a new live EP of songs recorded by Edith Massey and the Evidence. It's available at a variety of digital music outlets including iTunes and Amazon. Thanks to Steve for the news!

Learn more at EdithMassey.com


August 3, 2009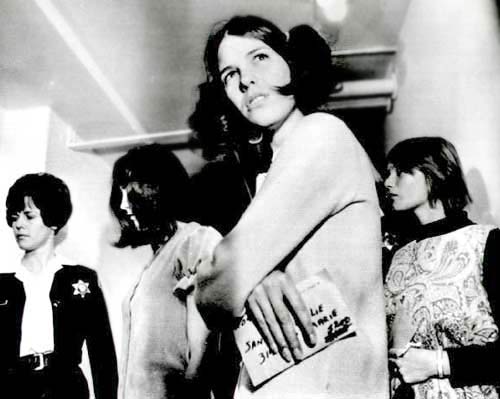 No, I haven't forgotten about you! It's just that I've been having a busy summer --and it's been kind of quiet on the news front.

However, something just came across my desk. John Waters has a new book in the works, scheduled to be published next year. It's called ROLE MODELS! And there's a serialization of a chapter currently running on Huffington Post.

As described on HuffPo, the book is "a self- portrait told through intimate literary profiles of his favorite personalities; some famous, some unknown, some criminal, some alarmingly middle of the road."

Leslie Van Houten(pictured), one of the former members of the infamous Manson Family. She was convicted for the murder of Leno and Rosemary LaBianca, part of Manson's Helter Skelter scenario, which took place 40 years this month.

For those of you who may be unfamiliar with Mr. Waters interest in the subject, you're in for a history lesson. For those of us who already know, you're in for a treat. The first installment went up today, and HuffPo are going to continue putting up new installments all week.

> Read the first installment on Huffington Post


In other news, John is the narrator of a new documentary called OF DOLLS AND MURDER. It is still in production, but you can see a preview clip below. Thanks to Susan for the news.

> View the clip on YouTube

> Visit the website


The legendary Senator Theater, which has been the location of many John Waters premieres in Baltimore, has been saved! The city bought the property for $810,000, after having owned it by proxy since May. Let's hope they can make the theater profitable, but keep it as a single-screen experience.

> Read more at Baltimore Sun.com





May 28, 2009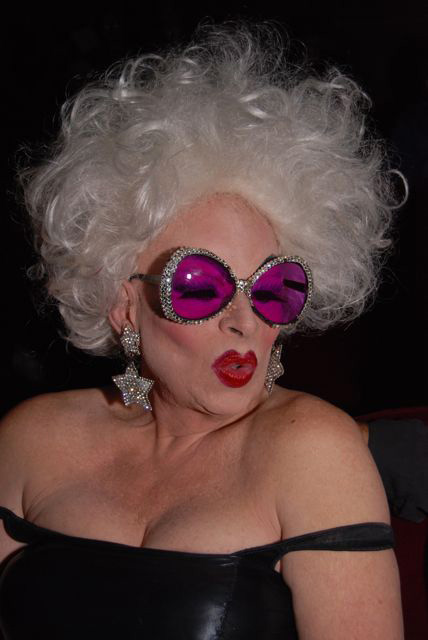 Hey kids. It's been a slow news month. So I thought it would be a good time to catch up on all the Dreamland Fans that haven't made it on to the site yet.

At left is the gorgeous and talented Polyester, who is a Dreamland Fan legend. Please visit Poly's page and check out her meet-up with drag legend Tony Curtis!

More new fans to check out...

Hex and Dze

Chakatreament

Massimiliano d'Italia

And I would like to send a special shout-out to the featured fan of the month, Mister OohLaLa.

Thanks to all you fans who have emailed me for inclusion on the fan pages. I don't always get a chance to put everyone up there, but I sure do love to hear from you. So if you've got a story to tell about why John Waters changed your life, please email it to me and send me some good pics. I'll post 'em when I can.

yours in filth,

j.
May 7, 2009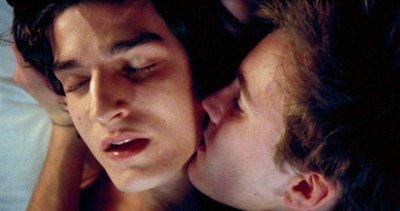 The Maryland Film Festival is this weekend. Every year John Waters picks a film to screen, and this year's selection is the 2007 French film LOVE SONGS, directed by Christophe Honoré. The film is built around 12 songs by Alex Beaupain, and has been described as the anti-Umbrellas of Cherbourg. Considering that Waters has chosen it as his pick for the festival, we can only assume that this is no ordinary love story. It screens tomorrow night, Saturday May 8 at 7:00 pm at the Charles Theater.

> Click here to buy tickets

> Click here to visit the Maryland Film Festival Site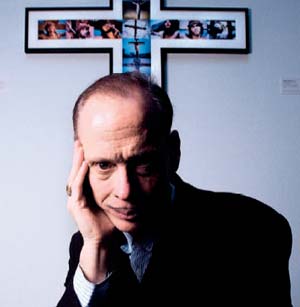 April 7, 2009

The Takeaway, a new national morning drive time public radio program from WNYC and PRI interviews John Waters about his latest art at the Boesky Gallery in New York, on "The Wire," celebrity envy, meat thieves and making films during a recession. Thanks to David for the link.

> Visit The Takeaway

And speaking of art, John discussed the avant garde artist Cy Twombly at a recent lecture at the Smithsonian American Art Museum. Thanks to Josh for the news.

> Read more at EyeLevel



March 27, 2009

The 92nd Street Y in New York City will host John Waters this coming Tuesday, March 31 at 8:15 pm to discuss his art and his new gallery show with Robert Storr, the dean of the Yale University School of Art. Student tickets to the event are available for $10 on the day of the performance (2 per ID).

> Click here for ticket info



March 24, 2009

Divine's mother Frances Milstead has died as a result of a stroke she had last week. Many of you may be familiar with her book MY SON DIVINE. She was also the subject of her own documentary called Frances, A Mother Divine. Although her relationship with Divine was strained for many years, they did reconcile before Divine's death in 1988. Her husband Harris died in 1993.

> Read the Baltimore Sun Obit



March 15, 2009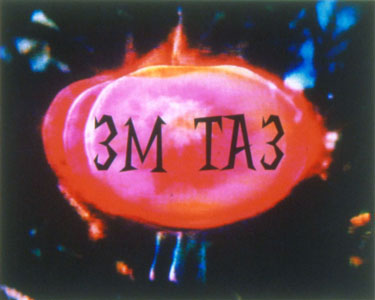 John Waters will be presenting new work in New York and Los Angeles art galleries next month. The show is called REAR PROJECTIONS. Here's the details.

NEW YORK
Marianne Boesky Gallery
April 3 - May 2

LOS ANGELES
Gagosian Gallery
April 11 - May 23


February 25, 2009

Hey there Dreamland Fans! John Waters will be performing his one man show THIS FILTHY WORLD on the following dates and locations!

March 13 - Cal State Northridge
> Buy Tickets

March 14 - San Luis Obispo International Film Festival
> Buy Tickets

March 27 - The Frederick Film Festival in Frederick, Maryland
> Buy Tickets

May 1 - Miami Gay and Lesbian Film Festival
> Buy Tickets

May 15 - Ridgefield Playhouse in Connecticut
> Buy Tickets



February 19, 2009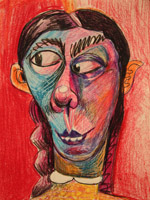 On Friday, March 6, Dreamland star Susan Lowe's art show, Nuthouse Drawings, will be opening at the Creative Alliance in Baltimore. And later that evening, Mink Stole makes her Baltimore concert debut! She's presenting her cabaret show, Do Re Mink. Don't miss it! Thanks to Scott and Bill for the news.

> Read more about Nuthouse Drawings

> Read more about Do Re Mink


February 10, 2009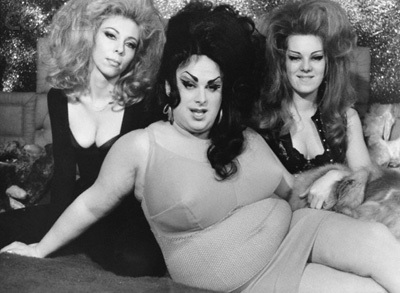 Bad news, kids. A Dreamland legend has passed. Susan Walsh who played the beloved Chicklett in Female Trouble died of natural causes on February 6. Susan also played Suzie in Pink Flamingos - she's the first girl in the pit! There was a brief obit in the Baltimore Sun today. She is survived by two daughters and a brother. There are no public services.

"I understand, MISTER WEINBERGER!"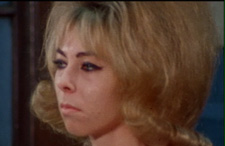 February 9, 2009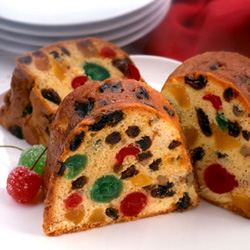 "I can't get it made." Perhaps the worst news we could receive during this awful recession. John Waters can't get his new movie FRUITCAKE funded. Also effected by the new depression? Hairspray the Musical and Cry Baby on Broadway. Both closed! However... there is a little glimmer of light in all this gloom. The sequel to Hairspray (the movie based on the musical, that is) appears to be moving forward. And it's working title is White Lipstick! Ring any bells? Thanks to Guy, James and Michael for the news.

> Read more about the trouble with Fruitcake

> Read more about Hairspray 2: White Lipstick

Would you like to own a bit of Dreamland history? The house from SERIAL MOM, located in Towson, MD, is up for sale! Thanks to Taylor for the news.

> Check out 600 Lake Drive

Singer Antony Hegary, of Antony and the Johnsons, has a new album out. NPR interviewed him this week, and towards the end of the segment, they discuss his love of John Waters!

> Listen to Antony on NPR's Fresh Air

And finally, Taylor reports that Dreamlander Ricki Lake is going to be the host of VH1's reality show Charm School, set to air this summer. It will feature characters from (surprise!) other VH1 reality shows!


January 8, 2009

Happy New Year, Dreamlanders. Here's a couple news items to warm your cockles during these chilly months.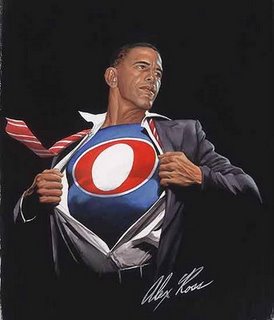 As we prepare to usher in the era of Obama, BBC's World News America has a new series of shorts online called Notes to President Obama. And our own John Waters has some words of wisdom for 44.

> Watch the video on BBC

If you are fortunate enough to live in (or near) New York - or if you're visiting our fine city this month, you have to stop by the Deitch Projects on Grand Street. They are presenting How To Attract Men, a retrospective exhibit of the art of Liz Renay. In the first New York showing of her paintings in fifty years, Deitch Projects 76 Grand Street gallery will feature original paintings as well as a salon of important collages, costumes, and artifacts from Ms. Renay's archives in the Burlesque Hall of Fame.

There's an opening at the gallery on Friday January 9. A special performance at Santos Party House on Sunday January 11 featuring the burlesque talents of Dirty Martini, Jo Boobs, Paula the Swedish Housewife, Bambi, Bunny Love, Dr Lukki, Little Brooklyn, the World Famous Bob and Julie Atlas Muz. The whole shebang is curated by Scott Ewalt. And the exhibit runs through January 31.

> Read more on DeitchProjects.com