December 24, 2010

It wouldn't be Christmas without the traditional tantrum. Happy holidays, everyone. And please don't knock the tree over again this year.




December 8, 2010

Holy cow! Has it really been since September since the last update? Well, I am sorry about that Dreamlanders. The good news is, there's good news!

John Waters is on tour! If you live in one of these cities, you are in luck...

December 10 - Scottsdale AZ - Scottsdale Center for the Performing Arts
December 11 - San Francisco CA - The Roxie Theatre (benefit performance)
December 14 - Chicago IL - Harris Theatre
December 15 - Durham NC - Carolina Theatre
December 16 - Alexandria VA - The Birchmere

He was also just in the UK for the release of ROLE MODELS. And as part of the trip, he appeared on the Graham Norton show - the same episode with JUSTIN BIEBER!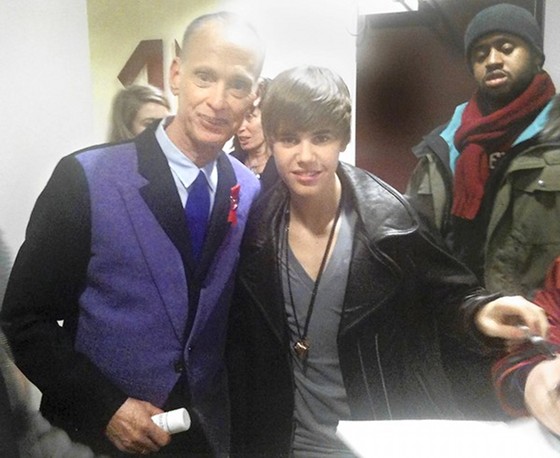 Biebs was so taken with the master's moustache (quote: "Your 'stache is the jam.") that he penciled in one on himself!? Awesomeness.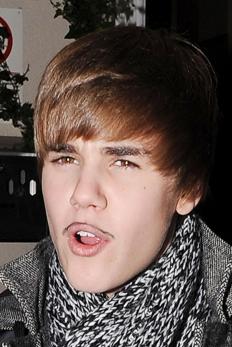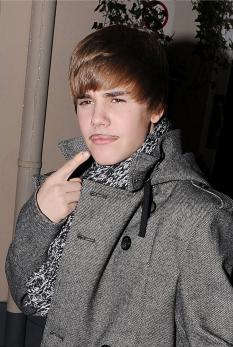 September 18, 2010

Got twenty minutes to spare? SURE YOU DO! The following video is a marvelous new interview on Big Think. Enjoy!



Mink Stole And Her Wonderful Band's 2010 Christmas shows are on the books! They're performing at the Creative Alliance in Baltimore on Thursday and Friday, Dec. 9 and 10, at 8 pm each night. The following Friday, Dec. 17, they're playing another show in Harrisburg, PA at the Midtown Arts Center at 10 pm. Also, Mink's fans can keep apprised of all her activities via her newly created official Facebook fan page!

Visit Mink's Facebook

John Waters narrated the tiny world of big time murder in the documentary film, Of Dolls and Murder, which will premiere at the ThrillSpy Film Festival in D.C. on 9/30/10.

Check out the trailer

The Wild World of Ted V. Mikels, narrated by John Waters, is now on DVD! Starring: Ted V. Mikels, Tura Satana, Francine York, Shanti & Lila Zaborin. Directed by Kevin Sean Michaels.

Click here to order


September 4, 2010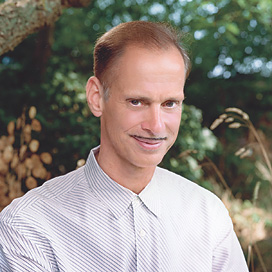 Long time no news.
Well, that's not exactly true. People have been sending me tidbits, but I haven't had time to post anything! I need an intern!

Mr Waters will be attending a public reception at the 2010 North Louisiana Gay & Lesbian Film Festival and hosting a screening of his film POLYESTER at The Robinson Film Center in Shreveport, Louisiana on Sunday, September 12. Tickets for the screening just went on sale, and can be ordered by calling (318) 459-4122. Thanks to Chris for the news!
Visit nlglff.org for tickets and more info

James in ND reports that John Waters is featured in promos for a new show called "Who The Bleep Did I Marry?" on the Investigation Discovery network. A write-up and video clip can be found on NY Mag's site.
Visit New York Magazine

As part of an opening month for the new Toronto International Film Festival headquarters called "Bell Lightbox," John will be introducing a screening of Pasolini's Salo on Oct 23, 2010. Tickets are avail now on the tiff website for around $20 each. Thanks to Derrin for the tip.
Visit TIFF.net

Thanks to Twitter (and thanks to Joe for hep'ing me to this), you can now follow Beverly Sutphin and Dottie Hinkle as they rant and rave to each other all day. Enjoy!
http://twitter.com/beverlysutphin
http://twitter.com/Dottie_Hinkle

As we all know, Christmas is right around the corner! And if you've followed the advice of our master, you're already planning. So here's one more thing you can add to your to-do list (if you live in Harrisburg or London, that is). Get tix to Mr. Waters annual Christmas show. Thanks to Sean and Nicky for the links!
Get tix for the Harrisburg, PA show
Get tix for the London, UK show


July 24, 2010

Hey Dreamland Fans. It's HOT out there, and I've been trying to keep cool, which unfortunately means less updates as I try to minimalize my time on the ol' computer. Anyway, thanks to everyone who's sent in news over the past few weeks. Here's a few updates for you.



Connie sent me this awesome video of Mr Waters 'ranting' for the Advocate. Don't be a fake lesbian, okay?

Sean reports that John was also on Colbert recently.
Click here to watch a clip.

Sean also discovered that there is an Audiobook version of ROLE MODELS out on Amazon.
John Waters - Role Models (Audiobook)


There's a whole bunch of new links in the Net section of the site too, so head on over.


June 7, 2010

John Waters has donated a necktie to the Career Gear charity auction. The organization is a nonprofit that assists disadvantaged men find and retain employment. The online auction runs today through June 17, so check 'em out and start bidding! Thanks to Alyssa for the news.

Visit CareerGear.org

The Provincetown Film Festival is coming up, and John Waters has several events you should know about, should you find yourself on the Cape! Thanks to Jared for the news.

A NIGHT AT THE DRIVE-IN: The "master of suspense" goes head-to-head with the "master of sexploitation" in this not-to-be-missed 60s drive-in double feature! PSYCHO and FASTER, PUSSYCAT! KILL! KILL! screen back-to-back beginning at dusk (8:30ish) on Thursday, June 17 at the Wellfleet Drive-In, introduced (as is the tradition) by John Waters.

The Awards Ceremony on Saturday, June 19 - 6 pm at the Provincetown Theater will feature a conversation between Filmmaker on the Edge honoree Kevin Smith with Mr. Waters as part of the evening's program.

And John also presents UNITED 93 on Sun Jun 20 04:15PM at Art House I

Find out More at PTownFilmFest.org


May 29, 2010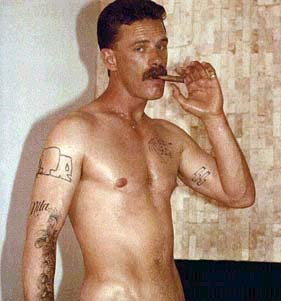 Hey kids! Have you picked up ROLE MODELS yet? Have you read it twice already? As predicted, there's lots of great press coming out around the book and Mr. Waters upcoming tour. Here's a couple links to get you started. The rest are in the Net section.

The Tasemaker - Questions for John Waters by Deborah Solomon
New York Times, May 24

John Waters is not a Poppers Pig by Aaron Hicklin
OUT Magazine, May 2010


If you're going to be in New York during June, pop by the Marianne Boesky Gallery to check out Outsider Porn: The Photographs of David Hurles, curated by John Waters and Dian Hanson.. Better known as Old Reliable, he's profiled in ROLE MODELS. As evidenced by the cropped photo at right, this is one show you don't want to take your mother to!

Visit Marianne Boesky Gallery


And finally, before I let you go, please note that showbiz legend and father of Diane, Art Linkletter has died. This is special for John Waters fans for one reason only, The Diane Linkletter Story, a rarely seen short directed by Waters and starring Divine as the daughter who jumped out a window to her death in order to escape the opressive parenting of the beloved TV host. Art claimed it was LSD that drove her to do it, and he subsequently became a crusader against drug culture, teaming up with President Nixon to advise him on drug policy. Thanks to James for the news!

Read Art Linkletter's Obit in the New York Times


May 23, 2010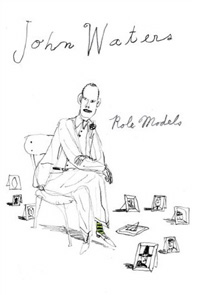 John Waters new book ROLE MODELS will be in stores this week. It's obviously a must-read for any fan, especially as so many Dreamland fans consider Mr. Waters a role model. It's fascinating to find out who John looks up to. I don't want to give away any spoilers, but here are some high-level teasers to each section of the book.

Johnny and Me
In which John Waters meets his idol, Johnny Mathis. Young fans may not be familiar with the genius of Johnny Mathis, so do a little homework after you read this chapter. Johnny was a pop star of the highest caliber, and he is a known homosexual!

The Kindness of Strangers
All about John's obsession with Tennessee Williams less revered works.

Leslie
This piece was originally published last year on The Daily Beast. It is a tribute to his friend, the imprisoned Manson family member Leslie Van Houton, who has been denied parole repeatedly.

Rei Kawakubo
The genius fashion designer behind the Commes des Garçons label.

Baltimore Heroes
This is without a doubt my favorite chapter in the book. The profiles of these local heroes will hold a special place for anyone who's familiar with the Baltimore of yore.

Bookworm
John is a voracious reader, so this piece shines a light on a few authors and their work which have had a hand in shaping Waters sensibilities. You'll understand after you read it.

Little Richard, Happy At Last
Who doesn't love Little Richard? He is the architect of rock music, and a flamboyant queen who paved the way for many, many others. When Waters meets him for an interview, the results are just as bizarre and fascinating as you would expect.

Outsider Porn
Another chapter that has a special place in my heart. I only wish there were videos and pictures to accompany the lurid descriptions of the men profiled, and their work and habitats.

Roommates
A love letter to the artists that catch John's eye. You'll see their influence on his own photography and sculpture.

Cult Leader
Devout Catholocism isn't all it's cracked up to be. For anyone who was whacked on the knuckles by overzealous nuns, you'll really enjoy this section.

Order Role Models from Amazon


Of course there's a bunch of press to coincide with the book's release. There's a full-page profile on Mr. Waters and the book in this month's Vanity Fair. And there's a great interview in the Baltimore Sun. Thanks to Paula and Sean for the tips!

Read "The Education of John Waters" by Michael Sragow for the Baltimore Sun

Hey San Francisco! The Rena Bransten Gallery is hosting a solo show of John Waters work under the title RUSH! from May 27th to July 10th. Not to be missed!

Visit Rena Bransten Gallery's site

March 29, 2010

John will be giving a lecture at the Crest Theater in Sacramento on May 26th as part of the California Lectures series. I presume it is a performance of his one mand show, THIS FILTHY WORLD. Thanks to Jenny for the news!

Info and Tickets


March 6, 2010

Is is Spring yet?

Josh McC reports that there's a few John Waters related items in the latest issue of Out Magazine with Ewan McGregor on the cover. The article is called 80 American Classics, and Divine is #75 (written by Michael Musto). Hairspray is best dance scene at #70. John himself writes for #65, The diaries of Ned Rorem and about the legendary indie gay movie Pink Narcissus.

Visit Out.com

Josh also has a new blog which you definitely should check out.

Visit TrashyTravels.com


February 21, 2010

Hey kids, apologies for being incommunicado for a month. I have been a busy beaver, and a little stressed out about non-Dreamland-related stuff. So... I am sorry I missed posting some dates for appearances John made recently in Boston and Travers City (is that right?). Anyhoo, I don't have much other big news to report right now, other than John's new book ROLE MODELS has a cover image up on Amazon now. Thanks to Peter and Andrew for the news.

Pre-Order Role Models from Amazon



Also, Mink Stole is going to be in a new short film called BUGBABY which I believe in in production now. The producer is seeking additional funding, so if you're in a giving mood, visit their site for more info on how you can help support indie filmmaking.

Visit the Bugbaby Fundraising site



January 25, 2010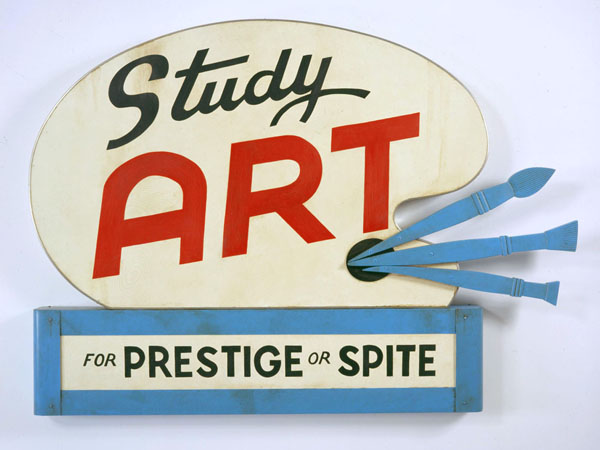 Hey Baltimore! There's a new show of John Waters work at the C. Grimaldis Gallery. With the cheeky name "Versailles" the show promises "Two neighborhoods, two realities. A garden apartment complex in Baltimore defi es the real thing in France. The real estate agent's cry of 'Location! Location! Location!' never seemed more confusing." The show is open now and runs through February 27.

C. Grimaldis Gallery

For those of you down under, don't forget that John will be taking his one man show This Filthy World to Australia for three dates as follows:

Melbourne
Sat 27 Feb
The Arts Centre, Hamer Hall

Brisbane
Mon 1 March
Brisbane Powerhouse

Sydney
Tues 2 March
Sydney Opera House, as part of Mardi Gras Festival
Click here for tickets


Phil reports that Mr. Waters will be making an appearance at the annual Coachella Music Festival in Indio California on April 17. Kind of odd, right? I didn't know they had anything but music acts out there in the desert.

See the entire Coachella lineup for 2010


January 11, 2010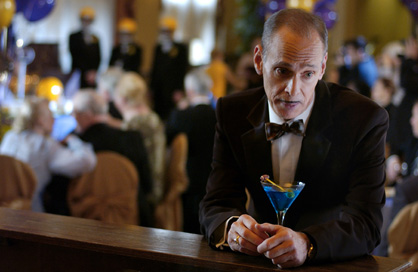 Happy New Year, Dreamlanders. In lieu of any real hard news this month, I'm happy to share some gossipy news that Michael Musto of the Village Voice wrote in his latest column.

"A special award should go to John Waters, who's been trying to get a couple of projects off the ground but finds that greenlighted movies these days are all budgeted at either under a million or over 100. In his one-man show, the still-optimistic Waters said he'll keep pushing Fruitcake, his children's movie about a family of meat thieves. He's also written the treatment for Hairspray II: White Lipstick and told us the plot: 'The British invasion has happened and no one cares about the show anymore, so they're getting desperate. A Phil Spector type has gotten ahold of Tracy and made her lip-synch and pretend to be a singer. Also, Motormouth Maybelle has a competing show, Little Inez is a Black Panther, Edna has lost weight, and Wilbur has become a chubby chaser. I think it sounds commercial.' Any takers?"

Thanks to James for the link. And a happy new year to all you Dreamlanders out there.