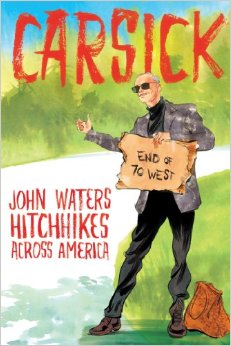 May 18, 2014
Hey Dreamlanders! Only a few weeks until the release of CARSICK. Have you ordered your copy yet? He'll be appearing in San Francisco at the The Green Arcade for a discussion and book signing on release day, June 9

Pre-Order Carsick: John Waters hitchhikes across America

The one and only Mink Stole is participating in "The Naked Eye," a benefit auction for MIX NYC, the non-profit that runs the annual New York Queer Film Festival. Along with 149 other celebs, Mink was given a disposable camera and asked to take every photo on the roll, and autograph the camera. The results are left undeveloped in the camera, so the winning bidder gets to take the film in and see what develops - literally!
And while we're on the topic of Mink, she'll be appearing at a screening of POLYESTER on June 21 at Pittsburgh's Hollywood Theater, complete with Odorama cards and an optional meet-and-greet with the star herself.
And finally, if you're in P-Town this summer, John will be performing THIS FILTHY WORLD at Provincetown Town Hall on July 14. And it will double as a book signing / meet and greet. Tickets are already on sale!
April 28, 2014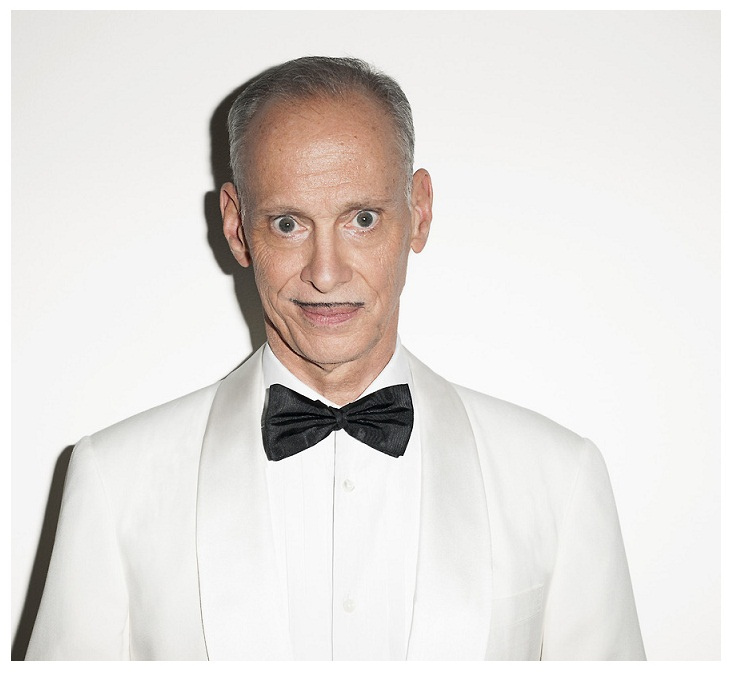 If you live in the UK, good news! Tickets are now on sale for a performance of THIS FILTHY WORLD at the Southbank Centre in London in November. This performance will be followed by a signing for his new book CARSICK.
April 24, 2014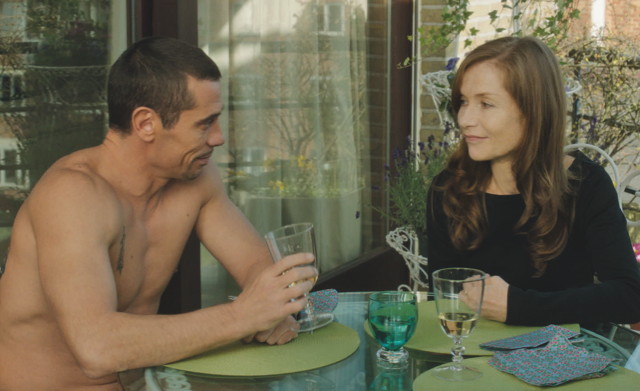 If you live in the Baltimore area, check out the Maryland Film Festival, running from May 7-11. John Waters will be presenting the film Abuse of Weakness, by director Catherine Breillat on May 9. The story centers around a filmmaker who suffers a stroke and, as she is recovering, starts a relationship with a known hustler. Sounds charming!
Click here for more info on the festival.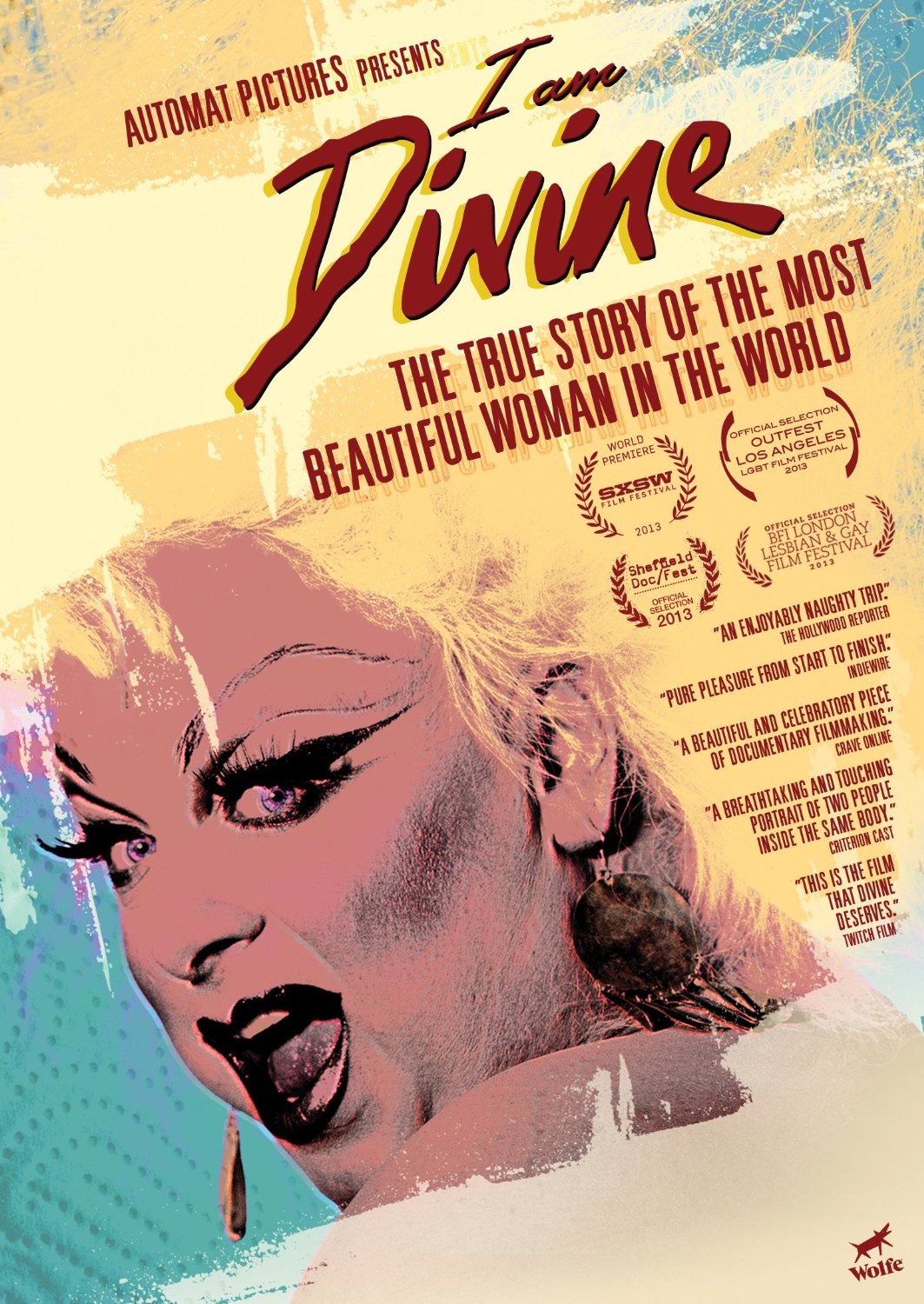 The documentary I AM DIVINE is out on home video. Featuring interviews with John Waters, Ricki Lake, Tab Hunters, Mink Stole and more! Plus 30 minutes of extra footage than the theatrical version.
Order your copy from Amazon
John Waters will be performing THIS FILTHY WORLD in the Dallas area on May 29th at Wordspace, a non-profit literary organization.
If you haven't caught it yet, John Waters was the guest on an episode of RuPauls' web series RuPaul Drives! On their way to the book store, they chat about John's new book "Carsick," his love for Howdy Doody and lots more packed into a short car ride.
February 24, 2014
Tonight, John will be talking with legendary artist Jeff Koons in Los Angeles, and although the tickets are sold out, the event will be streaming live for your viewing pleasure at 7:30pm PT.

Click here to stream!
Hey kids! As of today, I'm finally publishing Dreamland News updates to FACEBOOK. Better late than never, right? Please visit our new page and give us a LIKE!
January 6, 2014
Hey kids! As of today, I'm finally publishing Dreamland News updates to FACEBOOK. Better late than never, right? Please visit our new page and give us a LIKE!
https://www.facebook.com/dreamlandnews
I'll continue to publish news to this page as well, but I think Facebook is a great opportunity get news in your social feed, and for fans to connect with each other, rather than relying on this site to do that. I'll still be happy to highlight out of the ordinary fans, so if you'd like to be one of the few, the featured, please visit this page and send me a submission.
The page is in it's infancy for now, so when you visit, post a word or two to get things started. And over the next year, I'll build it out with more content and features as we go.
January 5, 2014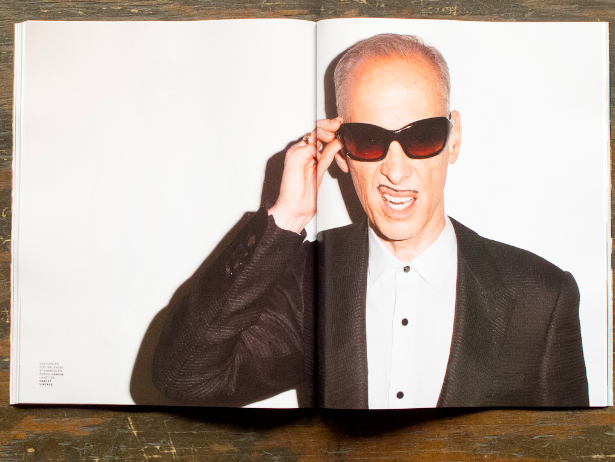 Happy New Year, Dreamlanders! Or should I say Frohes Neues Jahr?
For our first tidbit of news for the new year, I'm super excited to announce that - for the first time, live onstage - John will be performing THIS FILTHY WORLD in Germany in February. He has an art exhibition opening at Sprueth Magers Gallery in Berlin on February 6, then he'll be doing a mini-tour of the country in these locations:

February 7: Cologn, Schauspiel-Buhnen der Stadt Koln
February 9: Berlin, Volksbuhne am Rosa-Luxemburg-Platz
February 10: Hamburg, Kampnagel GmbH - Center for Finer Arts
Check your local listings for ticket and venue information!