Babs Johnson is alive and well and living in Florida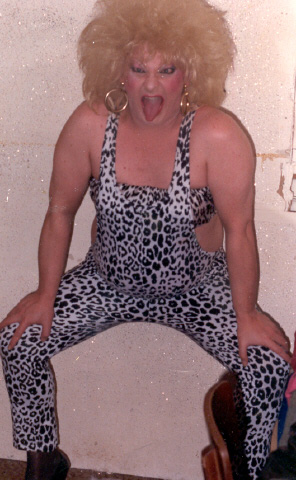 I didn't discover John Waters or Divine until I was in my 30's (in the early 80s)... also the time I "came out."

The first time I ever heard "Jungle Jezebel" at a lesbian club, I was intrigued. When I saw Pink Flamingos I was obsessed!

A copy of a Divine album was very rare in Pensacola, FL in the early 80's. A copy of a John Waters movie was even more rare.

I finally managed to track down a copy of "Divine: Greatest Hits" (an ALBUM even, children!) It became very special to me when I later began doing drag and did a "tribute to Divine."

My stage name has always been Babs Johnson.

I have a fairly respectable Divine music/video/picture collection..including the original Divine paperdolls, as well as Dressin' With Divine paperdolls. I now plan to learn how to make porcelain dolls and make one as a tribute to my idol who died too young.