DREAMLAND FANS

The latest fan is
Heather Jones

The whole gang:

Aili Alechnowicz
Alana Miller
Babs Johnson
Billy Franklinstine
Blondie Nation
Brooke Garr
Chakatreatment
Chie Kato
Chris Hilbert
Chris Wilembrecht
Curt Marcucci
Daniel Diamond
David Robert Crews
David Gouny
David Heulun Jones
David McNeil
David Robert Crews
Davide Scovazzo
Della Deluxe!
Devileen
Duncan Craig
Erik Weber
Eugene Schroeder
Eve Severe
Gretchen and Kevin
Grizelda
Guy Mazzaglia
Heather Jones
Hex and Dze
Hioni
Jackie Divine
Jacopo Coccia
Jim Hollenbaugh
Joanna Satana
Jeff Smith
Jerry Kochendoerfer
Jimmy Pio
Josh West
Julie Taylor
Kaleb Bronson
Karie Sprockethole
Kevin Johnson
LULU
Lurleen
Lynda L. Hinkle
Marko Sosic
Massimiliano d'Italia
Maxwell Drake
Michael Simmons
Mink Dagger
Mister OohLaLa
Orchidbau
Polyester
Polly [Esther] Styrene
Poshgrrrl
Rinaldo
Robert Geise
Sebastian
Shaboobie Boobarella
Simply Divine
Sky Rockford
Tom Korzeniowski
Trevor Robinson
Uvula Dangles
Vanamal Lucifer
Yakov Levi
Yong Kim
Zero Renton Prefect

How do I become
a Dreamland Fan?
A Canadian Convert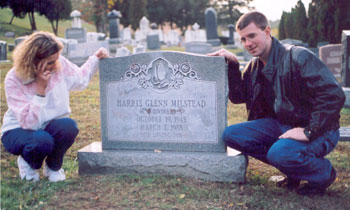 Jeff Smith, of Ontario Canada, first enjoyed the creative madness of John Waters when he bought the movie Serial Mom.

He was unaware at the time however, the background of just who John Waters was. It was not until 2002 when, after much hype, Jeff convinced his friend to purchase Pink Flamingos and watch this legendary underground cult film. Inspired by the shock value, where his friend was just grossed out, Jeff immediately searched for other Waters movies, both old and new. Jeff read about all the Dreamlanders, with his favourite being Mink Stole. He purchased the books such as Crackpot and Filthy, as well at the Trash Trio to read about Flamingos Forever.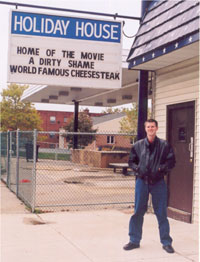 Coincidentally, Jeff is a young filmmaker himself, making a home-made movie annually with his family and friends. He began making short 15 minute movies in Grade 8, then pursued his interest throughout High School. Jeff, with his movie non-profit made-up name of "Diamondtiger Entertainment" (much like Dreamland Productions) renamed his recurring friends..."The Diamondtigers".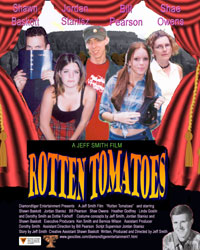 In 2004, Jeff completed his first comedy "cult" movie called "Rotten Tomatoes", learning later of a website devoted to underground movies with the same name. The movie runs about 60 minutes in length, but is his first movie to really pay homage to John Waters, the master filmmaker behind shock value, and all that society doesn't want you to see.