ERIK WEBER: CONTAMINATED!
His photographs and films clearly reflect the work of Waters. Here's what he has to say for himself...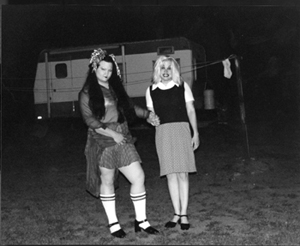 The work of John Waters and Divine has infested my brain an spread like cancer ever since I saw Female Trouble as a sophmore in high school. I had found a film that totally encompassed everything that I was obsessed with: vulgarity, glamour (... or lack thereof), crime, obesity and "filth". My obsession grew throughout college where I began incorporating his philosophy and imagery into my own work.