DREAMLAND FANS

The latest fan is
Heather Jones

The whole gang:

Aili Alechnowicz
Alana Miller
Babs Johnson
Billy Franklinstine
Blondie Nation
Brooke Garr
Chakatreatment
Chie Kato
Chris Hilbert
Chris Wilembrecht
Curt Marcucci
Daniel Diamond
David Robert Crews
David Gouny
David Heulun Jones
David McNeil
David Robert Crews
Davide Scovazzo
Della Deluxe!
Devileen
Duncan Craig
Erik Weber
Eugene Schroeder
Eve Severe
Gretchen and Kevin
Grizelda
Guy Mazzaglia
Heather Jones
Hex and Dze
Hioni
Jackie Divine
Jacopo Coccia
Jim Hollenbaugh
Joanna Satana
Jeff Smith
Jerry Kochendoerfer
Jimmy Pio
Josh West
Julie Taylor
Kaleb Bronson
Karie Sprockethole
Kevin Johnson
LULU
Lurleen
Lynda L. Hinkle
Marko Sosic
Massimiliano d'Italia
Maxwell Drake
Michael Simmons
Mink Dagger
Mister OohLaLa
Orchidbau
Polyester
Polly [Esther] Styrene
Poshgrrrl
Rinaldo
Robert Geise
Sebastian
Shaboobie Boobarella
Simply Divine
Sky Rockford
Tom Korzeniowski
Trevor Robinson
Uvula Dangles
Vanamal Lucifer
Yakov Levi
Yong Kim
Zero Renton Prefect

How do I become
a Dreamland Fan?
To Orchidbau, it's the most wonderful time of the year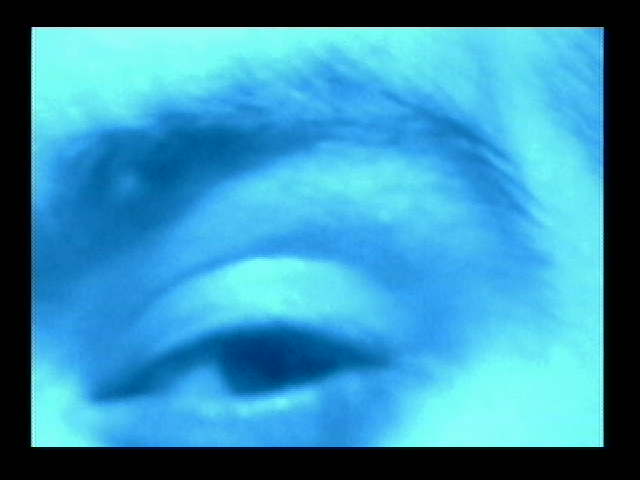 I am truly honoured to be this month's featured fan. I feel like Playmate of the Month - except that I am dressed. I tell you - ever since I met you my life has been just like a vacation.

I have enjoyed dreamlandnews for so long now... I really don't know what Waters fanatics (I love that word: fanatic) would do without this incredible database - I know it must be a labor of love for you. As my site (www.orchidbau.com) is for me.

Anyway - I wanted to share with you (and perhaps the visitors to your site who might find it fun) this thing I wrote about nine years ago - The John Waters Advent Calendar. It was something I wrote on the spur of the moment to amuse a friend. And since it's that time of year I dug it out and updated it to take into account "Cecil B. Demented" and "A Dirty Shame."

Here it is.....

----------------------------

The John Waters Advent Calendar - 2007 Edition

Day 1... Buy eggs and name them.

Day 2... Put on a folk-hat and learn about another culture.

Day 3... Convict someone of assholism.

Day 4... Pound on your abdomen and scream that you don't want the baby - refer to it as "a cancer."

Day 5... Eat a pretzel, for Christ's sake.

Day 6... Wear a "P" on your shirt and when anyone asks you why, tell them that you are, "permanently punished."

Day 7... Rent the movie "Annie," and sing along (loudly) with the song "The Sun Will Come Out Tomorrow." Don't rewind the tape.

Day 8...Leave a dildo in someone's wishing well.

Day 9... Tell someone that when you're high you ARE Odetta.

Day 10... Call a hotel and ask if Pat Nixon ever got fucked in their presidential suite.

Day 11... Go to an "alcoholics meeting."

Day 12... Wear your clothes backwards and walk backwards - if anyone gives you an odd look tell them, "this backwards day is a lot of shit."

Day 13...Teabag someone.

Day 14... Fuck a chicken... or at least eat one.

Day 15... Throughout the day chant "Hare Krishna" as loudly as possible.

Day 16... Go "shopping for others."

Day 17... Go to see a family film... jump up spontaneously and tell your fellow movie-goers, "You don't have to like this movie! You're a victim of Advertising."

Day 18... Dye your clothes at a laundromat. If anyone gives you a hassle tell them that you "don't have any fall colors."

Day 19... Have "funch."

Day 20... Steal two rolls of someone's toilet paper.

Day 21... Phone someone and ask them if this is "the cocksucker residence."

Day 22... At a store try on designer clothes that are too small for you. As they rip mutter, "damn these designers!"

Day 23... Give (or receive) a rosary job.

Day 24... Throw a fit while opening Christmas gifts and knock the tree over... preferably on your mother. Hysterically sob that you hate Christmas as you make a hasty exit.

-----------------------------------------

I should also mention that I have photo essay tributes to both Peggy Gravel and the Wicked WItch of the West at my site.